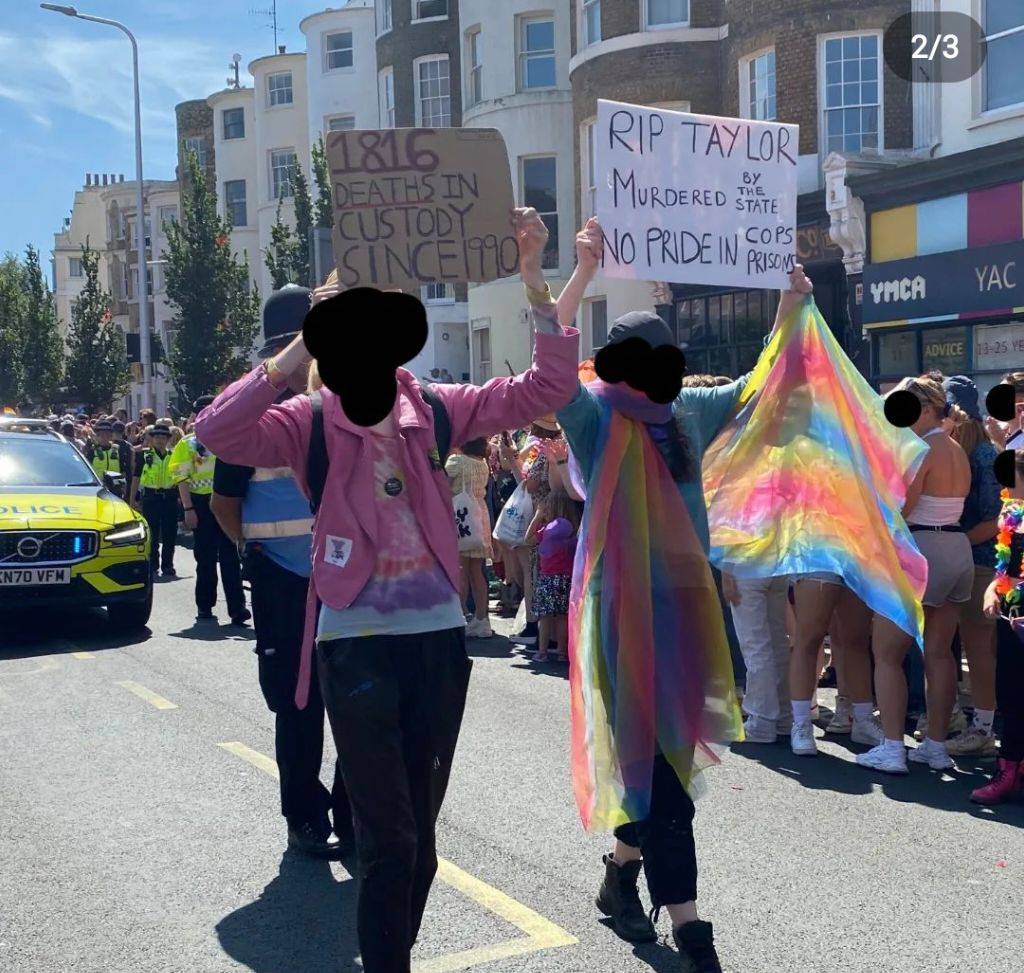 Today, an autonomous and unaffiliated group of queer activists disrupted the Brighton Pride parade in front of Sussex Police.
This is Pride in the truest and most dissenting sense, protesting the state's cooption and infiltration of our community's history.
"Until 1967, police hunted us as criminals. If the law changed again tomorrow, they'd go hunting again"
This comes after London Pride had already banned uniformed police officers, after recent exposures of Homophobia in the MET police force.