From: https://corporatewatch.org/privilege-style-the-home-offices-deportation-airline-of-last-resort/
Lot of privilege, no style
On 2 December the UK Home Office carried out its latest mass deportation flight to Jamaica. An unprecedented social media and political campaign didn't manage to stop it – but it did help get more than 30 people off the plane, and pushed the Government's regular deportation airlines to deny involvement. Instead a little-known Spanish charter airline stepped in: Privilege Style. We took a quick look at the company who seem happy to act as the Government's deporter of last resort.
Four key facts about Privilege Style:
• Last-minute charter airline with a fleet of just four ageing secondhand planes (a fifth is on order). Customer reviews complain of broken seats, planes "from 1990", "antiquated aircraft", and "tired" interiors.
• Owned by Galician businessman Chema Alvarez, who got his break thanks to daddy's connections with Spain's dynastic tourist industry.
• Has helped several European countries deport refugees to Afghanistan, and people to Nigeria shackled in leg chains.
• Company publicity focuses on its relationships with Spanish football clubs – Sevilla FC and Atletico de Madrid in particular appear to be frequent clients.
Deportations in the public eye
Deportation flights from the UK usually take place with barely a whisper of public attention. But the flight to Jamaica on 2 December was different. The people targeted by the Home Office included many who have lived in the UK since childhood – children and grandchildren of the Windrush generation. Anger still burns over the lack of meaningful government response to the Windrush scandal, despite ministers' apologies and promises. The week before the flight the NGO Detention Action helped organise a high-profile political and social media campaign, which included 90 prominent Black and Asian public figures sending an open letter calling for the flight's cancellation.
Notably, this campaign wasn't just directed at the Home Office, but also at the five airlines we know have carried out UK deportation charter flights in 2020. These include Hi Fly and Titan Airways, as well as the Home Office's travel booker Carlson Wagonlit Travel, all of whom Corporate Watch has previously investigated. They also include newer deportation contractors Evelop, TUI and Air Tanker, whom we also reported on. TUI carried out all of the Home Office's nine charter deportations in November.
In the face of the social media storm, one by one all five airlines responded to say they were not the operator. We can't say for sure whether the publicity pushed one or more of them to pull out.
The day before the charter, Calais Migrant Solidarity identified the airline that would operate the flight as Privilege Style. Though seemingly new to Home Office work, the company has run charter deportations from other European countries before. Last-minute social media appeals did not stop the company from proceeding with the deportation to Kingston – although thanks to legal interventions it only carried 13 people, 37 fewer than originally planned.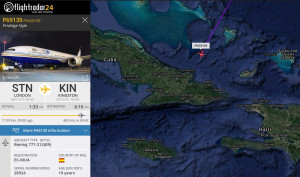 Who is Privilege Style?
Privilege Style (full legal name: Privilege Líneas Aéreas S.A.) is a small Spanish charter airline founded in 2003. Its HQ is in Palma De Mallorca, with planes based there and in Madrid.
Privilege Style operates wide-body aircraft, i.e. large planes with two passenger aisles. According to its website, the company currently has a fleet of four planes: two Boeing 757s, one B767 (leased from DAE Capital) and one B777 (leased from Boeing Capital). It has also recently ordered a fifth plane, an Airbus A321-200.
The planes are old, bought second-hand from more prestigious airlines. Online customer reviews complain of broken seats, planes "from 1990", "antiquated aircraft", and "tired" interiors.
Privilege Style is purely a charter business: hiring out its planes whether for one-off flights or on regular contracts. It claims that its planes are available 24/7 and can be booked with just two hours notice. It can fly both within Europe and long haul to destinations in Africa, Asia or the Americas.
The company's LinkedIn lists some of its customers including airlines, holiday tour operators, sports teams, and big companies. Charter firms like Privilege Style play an important role in the aviation industry – acting as a carrier of last resort that can lease planes to bigger brand name airlines when they are short on capacity. Trade press reports and online passenger reviews suggest that Norwegian and Tui are two of Privilege Style's main customers.
Another big part of its business, and the one it most likes to publicise, is flying big league sports teams. Its publicity and social media accounts are full of pictures showing Privilege planes decorated with stick-on logos for Spanish football clubs. Sevilla FC and Atlético de Madrid appear to be the most frequent customers. Other teams who have recently hired Privilege planes include:FC Barcelona, RealMadrid, Athletic Bilbao, Villarreal CF, Getafe FC, RC Celta, and the basketball teams Saski Baskonia and Valencia Basket.
Privilege Style is owned through a parent company called Empty Leg, also based in Palma de Mallorca. Apart from Privilege Style, Empty Leg also operates as a separate airplane middleman company – brokering charter flights and private jet bookings for corporations and the mega-rich. 'Empty legs' are empty planes on the return flight of another trip already booked. Since one trip is already taking place, the flight in the other direction is offered at a discount.
Empty Leg promotes its services towards tour operators, trade fair participants, international sporting events and production companies. Among its partners the company lists Evelop, Tui, and CWT (Carlson Wagonlit Travel) – all of whom are also involved in the deportation business.
As a charter airline, public boycotts are going to have little or no impact on Privilege Style's sales. However some of their clientele may not be so comfortable using an airline that tears families apart and deports people in leg shackles.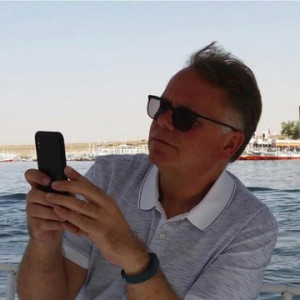 The man with the privilege: Chema Álvarez
Privilege Style lists 220 people on their payroll. But there is just one big boss: Chema Álvarez, full name José Manuel Álvarez, president and owner of the airline and its parent company Empty Leg.
Álvarez has a social media presence on Twitter and Facebook. . A recent media interview from September 2020 gives a quick portrait of the man. Here Chema announces proudly that his airline is "the only aviation sector business in Spain that doesn't have shareholders – because it's me on my own" backed by "100% Galician capital".
Although Privilege Style operates out of Mallorca and Madrid, Álvarez remains proud of his origins in Spain's north-western Galicia region. His home town is a village called Trives, his father ran a bus company in the provincial capital of Ourense. His dad helped get him his first job in the Spanish aviation industry, working for Juan José Hidalgo, head of one of Spain's main tourism dynasties – who also started out in buses. "Pepe" Hidalgo became Álvarez' mentor: "I learned everything from him, I worked at his side from the age of 15 until I was 30".
This is a very Spanish story in a nepotistic tourist industry not too much changed from the days when Generalissimo Franco brought in hard currency by attracting package tourists to the beaches. It's a small world, largely carved up between a few family businesses close to state-backed corporations including the main national airline Iberia. The Hidalgo family's Globalia empire includes Air Europa – currently on the edge of bankruptcy, but set to be saved by a government bailout which will involve selling it to Iberia. Chema Alvarez also got his first break as an independent businessman thanks to Iberia – who sold him a second-hand plane at "a very good price". This was the start of Privilege Style.
Chema has a fondness for Ducati motorbikes. But he's no foootball fan – which he says helps him deal equally with his football club customers.
Under Chema Alvarez, Oriol Hernandez Sanz is the CEO of both Privilege Style and Empty Leg Group. The Chief Operating Officer is Emilio Guerrero, who's also on Twitter. Chief Financial Officer Dr. José Angel is a member of traditional Catholic organisations the Equestrian Order of the Holy Sepulchre of Jerusalem and the Sacred Military Constantinian Order of Saint George.
Pilots include Captain Lorenzo Santandreu, and First Officers José Luis López Morata, Antonio Pérez Fernández de la Mota, Alberto Alonso and Pablo Echegaray Gomila. Since pilots can refuse to carry out deportations, they play an integral role in the deportation machine. In 2017, at least 222 planned deportations from Germany did not go ahead owing to pilots refusal to fly with the deportee.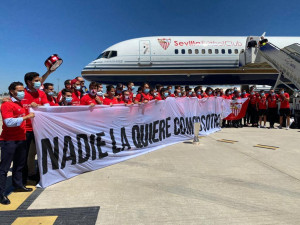 Crisis opportunists: from refugee resettlement to mass deportation
The Jamaica flight on 2 December appears to be the first time Privilege Style has flown deportations for the Home Office. Just a few days later, on 8 December, it also operated a Home Office deportation charter to Poland.
But it has done similar work for other European governments in the past.
In 2017, when the 'refugee crisis' was still in the news, Privilege Style carried out a resettlement flight for Syrian refugees from Lebanon, redecorating the interior of their aircraft with pictures of planes coloured in by Syrian kids.
Yet that same year Privilege Style operated a controversial Frontex-chartered deportation to Afghanistan from Sweden and Austria, which people came out in their hundreds to protest. Also in 2017, the airline carried out a charter from Sweden, Norway and Spain involving the deportation of 31 people to Nigeria and Ghana – reportedly in leg chains.
One reason Privilege Style may be attractive to the Home Office is its claim to be available at just two hours' notice. On 2 December, it seems possible Privilege Style was brought in last minute as a "deporter of last resort", after other airlines pulled out. And as a Spanish airline with an elite clientele and little UK presence, it may not care so much about public criticism in the UK.
Acknowledging that the Coronavirus pandemic has hit aviation industry hard, Álvarez sums up his company's attitude to the crisis: "I believe that seizing the opportunity presented by this situation is the best thing that can happen to aviation." This appears to translate to taking the money where other airlines seemingly won't, including cashing in on the British government's Brexit deportation rush.
In the run-up to the 31 December Brexit deadline, the British government has been speeding up its charter deportation programme – for example, three charters were scheduled for last week (7-11 December). After that date, the UK will not be able to use the EU's Dublin regulation to deport asylum seekers to other European states (see our report here). Instead it will need to negotiate new bilateral agreements with separate countries.
Like everything else to do with Brexit, we don't yet know how this will work out. But it's clear the Home Office is especially keen to keep deportations going. The recent run of charter flights is part of its posturing about "taking back control" of the UK's borders, playing above all to key right-wing media audiences. So far, as airline of last resort, Privilege Style seems very happy to play its part.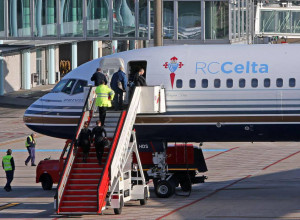 Contact details
Tel: +34971408985 + 34 971 408 900
Email: communication@privilegestyle.com
Instagram: @privilegestyle_airlines
Address: Edificio A, Complejo Mirall Balear, Camí de Son Fangos, 100, 07007 Palma, Balearic Islands, Spain
Empty Leg Spain
Phone: +34 971 607 280
Email: emptyleg@emptyleg.com
C/ Joan Coromines, 26 – 07141 Marratxí, Balearic Islands, Spain
Empty Leg Portugal
Phone: +351 2148 18300
Email: portugal@emptyleg.com
Avda. Nª Sra. Do Rosário, 603, 1º O Ed. Biarritz 2750 – 179, Cascais, Portugal
Instagram: @emptyleg_airbroker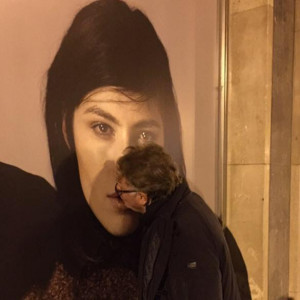 ---
Note
The Windrush Generation are residents of former British colonies in the Caribbean, holding citizenship of the UK and Colonies, who had migrated to Britain after WW2 at the encouragement of governments seeking to address labour shortages. These people had the right to remain in the UK, however later legal changes failed to provide them with the necessary paperwork to prove their status. At the time the scandal broke they were elderly and had lived in the UK most of their lives. For those who were not deported, their categorisation as 'illegal immigrants' lost them their jobs and barred them from claiming benefits. According to the Home Office itself, an estimated 500,000 people would struggle to prove their status.
The government ordered an independent review, which was highly critical of the Home Office's actions and made 30 recommendations to address the problem. Home Secretary Priti Patel said she was 'truly sorry' in a parliamentary speech marked by such forceful indignation and absence of humility that it would be easy to forget that her department runs weekly deportation flights. On 2 December they carried out another such flight to Jamaica, a country where the majority of those affected by the scandal originated.