A collaborative report by Corporate Watch, Calais Migrant Solidarity and friends
Warning: this document contains accounts of violence, attempted suicides and self harm.
The British government has vowed to clamp down on migrants crossing the Channel in small boats, responding as ever to a tabloid media panic. One part of its strategy is a new wave of mass deportations: charter flights, specifically targeting channel-crossers, to France, Germany and Spain.
There have been two flights so far, on the 12 and 26 August. The next one is planned for 3 September. The two recent flights stopped in both Germany (Duesseldorf) and France (Toulouse on the 12, Clermont-Ferrand on the 26). Another flight was planned to Spain on 27 August – but this was cancelled after lawyers managed to get everyone off the flight.
Carried out in a rush by a panicked Home Office, these mass deportations have been particularly brutal, and may have involved serious legal irregularities. This report summarises what we know so far after talking to a number of the people deported and from other sources. It covers:
"that night, eight people cut themselves"
"That night before the flight (25 August), when we were locked in our rooms and I heard that I had lost my appeal, I was desperate. I started to cut myself. I wasn't the only one. Eight people self-harmed or tried to kill themselves rather than be taken on that plane. One guy threw a kettle of boiling water on himself. One man tried to hang himself with the cable of the TV in his room. Three of us were taken to hospital, but sent back to the detention centre after a few hours. The other five they just took to healthcare [the clinic in Brook House] and bandaged up. About 5 in the morning they came to my room, guards with riot shields. On the way to the van, they led me through a kind of corridor which was full of people – guards, managers, officials from the Home Office. They all watched while a doctor examined me, then the doctor said – 'yes, he's fit to fly'. On the plane later I saw one guy hurt really badly, fresh blood on his head and on his clothes. He hadn't just tried to stop the ticket, he really wanted to kill himself. He was taken to Germany." 
Testimony of a deported person.
The context: boats and deals
Since the 1990s, tens of thousands of people fleeing war, repression and poverty have crossed the "short straits" between Calais and Dover. Until 2018, people without papers attempting to cross the Channel did so mainly by getting into lorries or on trains through the Channel Tunnel. Security systems around the lorry parks, tunnel and highway were escalated massively following the eviction of the big Jungle in 2016. This forced people into seeking other, ever more dangerous, routes – including crossing one of the world's busiest waterways in small boats. Around 300 people took this route in 2018, a further 2000 in 2019 – and reportedly more than 5,000 people already by August 2020.
These crossings have been seized on by the UK media in their latest fit of xenophobic scaremongering. The pattern is all too familiar since the Sangatte camp of 1999: right-wing media outlets (most infamously the Daily Mail, but also others) push-out stories about dangerous "illegals" swarming across the Channel; the British government responds with clampdown promises.
Further stoked by Brexit, recent measures have included:
The concrete measures are still emerging, but notable developments so far include:
For the moment, at least, the governments are respecting their minimal legal obligations to protect life at sea. And there has not been evidence of illegal "push backs" or "pull backs": where the British "push" or the French "pull" boats back across the border line by force. When these boats are intercepted in French waters the travellers are taken back to France. If they make it into UK waters, Border Force pick them up and disembark them at Dover. They are then able to claim asylum in the UK.
There is no legal difference in claiming asylum after arriving by boat, on a plane, or any other way. However, these small boat crossers have been singled out by the government to be processed in a special way seemingly designed to deny them the right to asylum in the UK.
Once people are safely on shore the second part of Priti Patel's strategy to make this route unviable kicks in: systematically obstruct their asylum claims and, where possible, deport them to France or other European countries. In practice, there is no way the Home Office can deport everyone who makes it across. Rather, as with the vast majority of immigration policy, the aim is to display toughness with a spectacle of enforcement – not only in an attempt to deter other arrivals, but perhaps, above all else, to play to key media audiences.
This is where the new wave of charter flights come in. Deportations require cooperation from the destination country, and the first flight took place on 12 August in the midst of the Franco-British negotiations. Most recently, the flights have fed a new media spectacle in the UK: the Home Office attacking "activist lawyers" for doing their job and challenging major legal flaws in these rushed removals.
The Home Office has tried to present these deportation flights as a strong immediate response to the Channel crossings. The message is: if you make it across, you'll be back again within days. Again, this is more spectacle than reality. All the people we know of on the flights were in the UK for several months before being deported.
In the UK: Yarl's Wood repurposed
Once on shore people are taken to one of two places: either the Kent Intake Unit, which is a Home Office holding facility (i.e., a small prefab cell complex) in the Eastern Docks of Dover Port; or the Dover police station. This police stations seems increasingly to be the main location, as the small "intake unit" is often at capacity. There used to be a detention centre in Dover where new arrivals were held, notorious for its run-down state, but this was closed in October 2015.
People are typically held in the police station for no more than a day. The next destination is usually Yarl's Wood, the Bedfordshire detention centre run by Serco. This was, until recently, a longer term detention centre holding mainly women. However, on 18 August the Home Office announced Yarl's Wood been repurposed as a "Short Term Holding Facility" (SHTF) specifically to process people who have crossed the Channel. People stay usually just a few days – the legal maximum stay for a "short term" facility is seven days.
Yarl's Wood has a normal capacity of 410 prisoners. According to sources at Yarl's Wood:
"last week it was almost full with over 350 people detained. A few days later this number
had fallen to 150, showing how quickly people are moving through the centre. As of Tuesday 25th of August there was no one in the centre at all! It seems likely that numbers will fluctuate in line with Channel crossings."
The same source adds:
"There is a concern about access to legal aid in Yarl's Wood. Short Term Holding Facility regulations do not require legal advice to be available on site (in Manchester, for example, there are no duty lawyers). Apparently the rota for duty lawyers is continuing at Yarl's Wood for the time being. But the speed with which people are being processed now means that it is practically impossible to sign up and get a meeting with the duty solicitor before being moved out."
The Home Office conducts people's initial asylum screening interviews whilst they are at Yarl's Wood. Sometimes these are done in person, or sometimes by phone.
This is a crucial point, as this first interview decides many people's chance of claiming asylum in the UK. The Home Office uses information from this interview to deport the Channel crossers to France and Germany under the Dublin III regulation. This is EU legislation which allows governments to pass on responsibility for assessing someone's asylum claim to another state. That is: the UK doesn't even begin to look at people's asylum cases.
From what we have seen, many of these Dublin III assessments were made in a rushed and irregular way. They often used only weak circumstantial evidence. Few people had any chance to access legal advice, or even interpreters to explain the process.
We discuss Dublin III and these issues below in the Legal Framework section.
In the UK: Britain's worst hotels
From Yarl's Wood, people we spoke to were given immigration bail and sent to asylum accommodation. In the first instance this currently means a cheap hotel. Due to the COVID-19 outbreak, the Home Office ordered its asylum contractors (Mears, Serco) to shut their usual initial asylum accommodation and move people into hotels. It is not clear why this decision was made, as numerous accounts suggest the hotels are much worse as possible COVID incubators. The results of this policy have already proved fatal – we refer to the death of Adnan Olbeh in a Glasgow hotel in April.
Perhaps the government is trying to prop up chains such as Britannia Hotels, judged for seven years running "Britain's worst hotel chain" by consumer magazine Which?. Several people on the flights were kept in Britannia hotels. The company's main owner, multi-millionaire Alex Langsam, was dubbed the "asylum king" by British media after winning previous asylum contracts with his slum housing sideline.
Some of the deportees we spoke to stayed in hotel accommodation for several weeks before being moved into normal "asylum dispersal" accommodation – shared houses in the cheapest parts of cities far from London. Others were picked up for deportation directly from the hotels.
In both cases, the usual procedure is a morning raid: Immigration Enforcement squads grab people from their beds around dawn. As people are in collaborating hotels or assigned houses, they are easy to find and arrest when next on the list for deportation.
After arrest, people were taken to the main detention centres near Heathrow (Colnbrook and Harmondsworth) or Gatwick (particularly Brook House). Some stopped first at a police station or Short Term Holding Facility for some hours or days.
All the people we spoke to eventually ended up in Brook House, one of the two Gatwick centres.
"they came with the shields"
"One night in Brook House, after someone cut himself, they locked everyone in. One man panicked and started shouting asking the guards please open the door. But he didn't speak much English, he was shouting in Arabic. He said – 'if you don't open the door I will boil water in my kettle and throw it on my face.' But they didn't understand him, they thought he was threatening them, saying he would throw it at them. So they came with the shields, took him out of his room and put him into a solitary cell. When they put him in there they kicked him and beat him, they said 'don't threaten us again'." Testimony of a deported person.
Brook House
Brook House remains notorious, after exposure by a whistleblower of routine brutality and humiliation by guards then working for G4S. The contract has since been taken over by Mitie's prison division – branded as "Care and Custody, a Mitie company". Presumably, many of the same guards simply transferred over.
In any case, according to what we heard from the deported people, nothing much has changed in Brook House – viciousness and violence from guards remains the norm. The stories included here give just a few examples. See recent detainee testimonies on the Detained Voices blog for much more.
"they only care that you don't die in front of them"
"I was in my room in Brook House on my own for 12 days, I couldn't eat or drink, just kept thinking, thinking about my situation. I called for the doctors maybe ten times. They did come a couple of times, they took my blood, but they didn't do anything else. They don't care about your health or your mental health. They are just scared you will die there. They don't care what happens to you just so long as you don't die in front of their eyes. It doesn't matter if you die somewhere else." Testimony of a deported person.
Preparing the flights
The Home Office issues papers called "Removal Directions" (RDs) to those they intend to deport. These specify the destination and day of the flight. People already in detention should be given at least 72 hours notice, including two working days, which allows them to make final appeals.
See the Right to Remain toolkit for detailed information on notice periods and appeal procedures.
All UK deportation flights, both tickets on normal scheduled flights and chartered planes, are booked by a private contractor called Carlson Wagonlit Travel (CWT). The main airline used by the Home Office for charter flights is a charter company called Titan Airways.
See this 2018 Corporate Watch report for detailed information on charter flight procedures and the companies involved. And this 2020 update on deportations overall.
On the 12 August flight, legal challenges managed to get 19 people with Removal Directions off the plane. However, the Home Office then substituted 14 different people who were on a "reserve list". Lawyers suspect that these 14 people did not have sufficient access to legal representation before their flight which is why they were able to be removed.
Of the 19 people whose lawyers successfully challenged their attempted deportation, 12 would be deported on the next charter flight on 26 August. 6 were flown to Dusseldorf in Germany, and 6 to Clermont-Ferrand in France.
Another flight was scheduled for the 27 August to Spain. However, lawyers managed to get everyone taken off, and the Home Office cancelled the flight. A Whitehall source was quoted as saying "there was 100% legal attrition rate on the flight due to unprecedented and organised casework barriers sprung on the government by three law firms." It is suspected that the Home Office will continue their efforts to deport these people on future charter flights.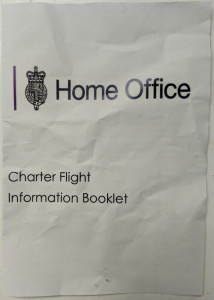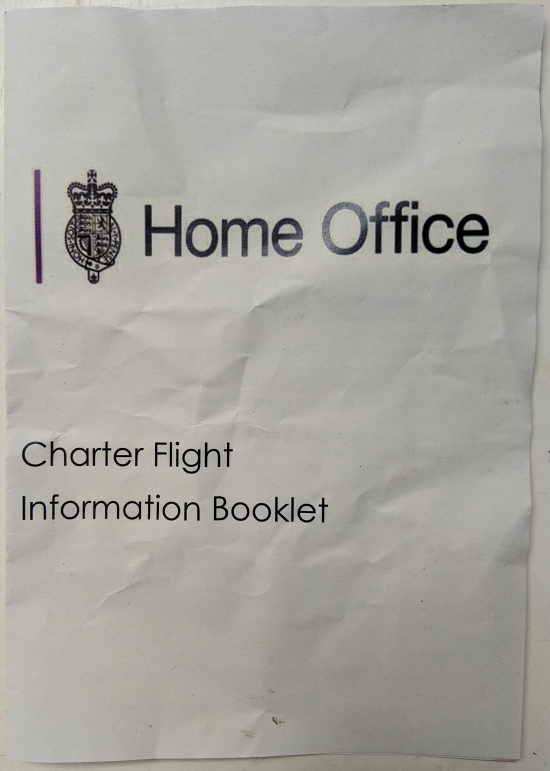 Who was deported?
All the people on the flights were refugees who had claimed asylum in the UK immediately on arrival at Dover. While the tabloids paint deportation flights as carrying "dangerous criminals", none of these people had any criminal charges.
They come from countries including Iraq, Yemen, Sudan, Syria, Afghanistan and Kuwait. (Ten further Yemenis were due to be on the failed flight to Spain. In June, the UK government said it will resume arms sales to Saudi Arabia to use in the bombardment of the country that has cost tens of thousands of lives).
All have well-founded fears of persecution in their countries of origin, where there have been extensive and well-documented human rights abuses. At least some of the deportees are survivors of torture – and have been documented as such in the Home Office's own assessments.
One was a minor under 18 who was age assessed by the Home Office as 25 – despite them being in possession of his passport proving his real age. Unaccompanied minors should not legally be processed under the Dublin III regulation, let alone held in detention and deported.
Many, if not all, have friends and families in the UK.
No one had their asylum case assessed – all were removed under the Dublin III procedure (see Legal Framework section below).
Timeline of the flight on 26 August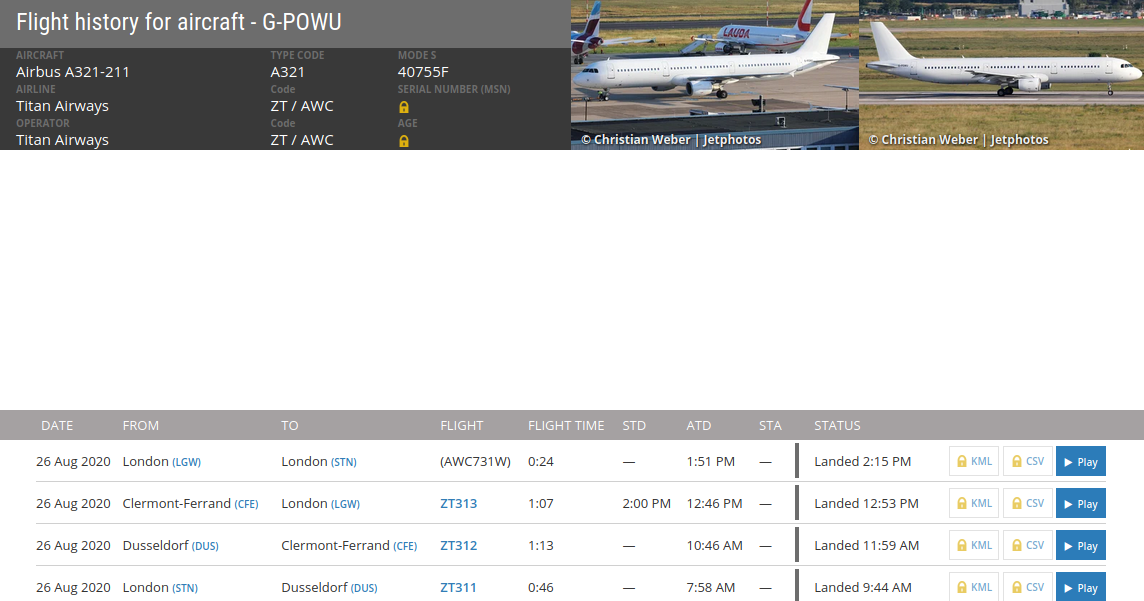 Night of 25 August: Eight people due to be on the flight self-harm or attempt suicide. Others have been on hunger strike for more than a week already. Three are taken to hospital where they are hastily treated before being discharged so they can still be placed on the flight. Another five are simply bandaged up in Brook House's healthcare facility. (See testimony above.)
26 August, 4am onwards: Guards come to take deportees from their rooms in Brook House. There are numerous testimonies of violence: three or four guards enter rooms with shields, helmets, and riot gear and beat up prisoners if they show any resistance.
4am onwards: The injured prisoners are taken by guards to be inspected by a doctor, in a corridor in front of officials, and are certified as "fit to fly".
5am onwards: Prisoners are taken one by one to waiting vans. Each is placed in a separate van with four guards. Vans are labelled with the Mitie "Care and Custody" logo. Prisoners are then kept sitting in the vans until everyone is loaded, which takes one to two hours.
6am onwards: Vans drive from Brook House (near Gatwick Airport) to Stansted Airport. They enter straight into the airport charter flight area. Deportees are taken one by one from the vans and onto Titan's waiting plane. It is an anonymous looking white Airbus A321-211 without the company's livery, with the registration G-POWU. They are escorted up the steps with a guard on each side.
On the plane there are four guards to each person: one seated on each side, one in the seat in front and one behind. Deportees are secured with restraint belts around their waists, so that their arms are handcuffed to the belts on each side. Besides the 12 deportees and 48 guards there are Home Office officials, Mitie managers, and two paramedics on the plane.
7.48AM (BST): The Titan Airways plane (using flight number ZT311) departs Stansted airport.
9.44AM (CEST): The flight lands in Dusseldorf. Six people are taken off the plane and are handed over to the German authorities.
10.46AM (CEST): Titan's Airbus takes off from Dusseldorf bound for Clermont-Ferrand, France with the remaining deportees.
11.59AM (CEST): The Titan Airways plane (now with flight number ZT312) touches down at Clermont-Ferrand Auvergne airport and the remaining six deportees are disembarked from the plane and taken into the custody of the Police Aux Frontières (PAF, French border police).
12:46PM (CEST): The plane leaves Clermont-Ferrand to return to the UK. It first lands in Gatwick, probably so the escorts and other officials get off, before continuing on to Stansted where the pilots finish their day.
Dumped on arrival: Germany
What happened to most of the deportees in Germany is not known, although it appears there was no comprehensive intake procedure by the German police. One deportee told us German police on arrival in Dusseldorf gave him a train ticket and told him to go to the asylum office in Berlin. When he arrived there, he was told to go back to his country. He told them he could not and that he had no money to stay in Berlin or travel to another country. The asylum office told him he could sleep on the streets of Berlin.
Only one man appears to have been arrested on arrival. This was the person who had attempted suicide the night before, cutting his head and neck with razors, and had been bleeding throughout the flight.
Dumped on arrival: France
The deportees were taken to Clermont-Ferrand, a city in the middle of France, hundreds of kilometres away from metropolitan centres. Upon arrival they were subjected to a COVID nose swab test and then held by the PAF while French authorities decided their fate.
Two were released around an hour and a half later with appointments to claim asylum in around one week's time – in regional Prefectures far from Clermont-Ferrand. They were not offered any accommodation, further legal information, or means to travel to their appointments.
The next person was released about another hour and a half after them. He was not given an appointment to claim asylum, but just provided with a hotel room for four nights.
Throughout the rest of the day the three other detainees were taken from the airport to the police station to be fingerprinted. Beginning at 6PM these three began to be freed. The last one was released seven hours after the deportation flight landed. The police had been waiting for the Prefecture to decide whether or not to transfer them to the detention centre (Centre de Rétention Administrative – CRA). We don't know if a factor in this was that the nearest detention centre, at Lyon, was full up.
However, these people were not simply set free. They were given expulsion papers ordering them to leave France (OQTF: Obligation de quitter le territoire français), and banning them from returning (IRTF: Interdiction de retour sur le territoire français). These papers allowed them only 48 hours to appeal. The British government has said that people deported on flights to France have the opportunity to claim asylum in France. This is clearly not true.
In a further bureaucratic contradiction, alongside expulsion papers people were also given orders that they must report to the Clermont-Ferrand police station every day at 10:00AM for the next 45 days (potentially to be arrested and detained at any point). They were told that if they failed to report, the police would consider them on the run.
The Prefecture also reserved a place in a hotel many kilometres away from the airport for them for four nights, but not any further information or ways to receive food. They were also not provided any way to get to this hotel, and the police would not help them – stating that their duty finished once they gave the deportees their papers.
"After giving me the expulsion papers the French policeman said 'Now you can go to England.'" (Testimony of deported person)
The PAF showed a general disregard for the health and well-being of the deportees who were in the custody throughout the day. One of the deportees had been in a wheel-chair throughout the day and was unable to walk due to the deep lacerations on his feet from self-harming. He was never taken to the hospital, despite the doctor's recommendation, neither during the custody period nor after his release. In fact, the only reason for the doctor's visit in the first place was to assess whether he was fit to be detained should the Prefecture decide that. The police kept him in his bloody clothes all day, and when they released him he did not have shoes and could barely walk. No crutches were given, nor did the police offer to help him get to the hotel. He was put out on the street having to carry all of his possessions in a Home Office issue plastic bag.
"the hardest night of my life"
"It was the hardest night of my life. My heart break was so great that I seriously thought of suicide. I put the razor in my mouth to swallow it; I saw my whole life pass quickly until the first hours of dawn. The treatment in detention was very bad, humiliating and degrading. I despised myself and felt that my life was destroyed, but it was too precious to lose it easily. I took the razor out from my mouth before I was taken out of the room, where four large-bodied people, wearing armour similar to riot police and carrying protective shields, violently took me to the large hall at the ground floor of the detention centre. I was exhausted, as I had been on hunger strike for several days. In a room next to me, one of the deportees tried to resist and was beaten so severely that blood dripping from his nose. In the big hall, they searched me carefully and took me to a car like a dangerous criminal, two people on my right and left, they drove for about two hours to the airport, there was a big passenger plane on the runway. […] That moment, I saw my dreams, my hopes, shattered in front of me when I entered the plane."
Testimony of deported person (from Detained Voices).
The Legal Framework: Dublin III
These deportations are taking place under the Dublin III regulation. This is EU law that determines which European country is responsible for assessing a refugee's asylum claim. The decision involves a number of criteria, the primary ones being 'family unity' and the best interests of children. Another criterion, in the case of people crossing borders without papers, is which country they first entered 'irregularly'. In the law, this is supposed to be less important than family ties – but it is the most commonly used ground by governments seeking to pass on asylum applicants to other states. All the people we know of on these flights were "Dublined" because the UK claimed they had previously been in France, Germany or Spain.
(See: House of Commons intro briefing; Right to Remain toolkit section.)
By invoking the Dublin regulation, the UK evades actually assessing people's asylum cases. These people were not deported because their asylum claims failed – their cases were simply never considered. The decision to apply Dublin III is made after the initial screening interview (now taking place in Yarl's Wood). As we saw above, very few people are able to access any legal advice before these interviews are conducted and sometimes they are carried out by telephone or without adequate translation.
Under Dublin III the UK must make a formal request to the other government it believes is responsible for considering the asylum claim to take the person back, and present evidence as to why that government should accept responsibility. Typically, the evidence provided is the record of the person's fingerprints registered by another country on the Europe-wide EURODAC database.
However, in the recent deportation cases the Home Office has not always provided fingerprints but instead relied on weak circumstantial evidence. Some countries have refused this evidence, but others have accepted – notably France.
There seems to be a pattern in the cases so far where France is accepting Dublin III returns even when other countries have refused. The suspicion is that the French government may have been incentivised to accept 'take-back' requests based on very flimsy evidence as part of the recent Franco-British Channel crossing negotiations (France reportedly requested £30m to help Britain make the route 'unviable').
In theory, accepting a Dublin III request means that France (or another country) has taken responsibility to process someone's asylum claim. In practice, most of the people who arrived at Clermont-Ferrand on 26 August were not given any opportunity to claim asylum – instead they were issued with expulsion papers ordering them to leave France and Europe. They were also only given 48 hours to appeal these expulsions orders without any further legal information; a near impossibility for someone who has just endured a forceful expulsion and may require urgent medical treatment.
Due to Brexit, the United Kingdom will no longer participate in Dublin III from 31 December 2020. While there are non-EU signatories to the agreement like Switzerland and Norway, it is unclear what arrangements the UK will have after that (as with basically everything else about Brexit). If there is no overall deal, the UK will have to negotiate numerous bilateral agreements with European countries. This pattern of expedited expulsion without a proper screening process established with France could be a taste of things to come.
Conclusion: rushed – and illegal?
Charter flight deportations are one of the most obviously brutal tools used by the UK Border Regime. They involve the use of soul-crushing violence by the Home Office and its contractors (Mitie, Titan Airways, Britannia Hotels, and all) against people who have already lived through histories of trauma.
For these recent deportations of Channel crossers the process seems particularly rushed. People who have risked their lives in the Channel are scooped into a machine designed to deny their asylum rights and expel them ASAP – for the sake of a quick reaction to the latest media panic. New procedures appear to have been introduced off the cuff by Home Office officials and in under-the-table deals with French counterparts.
As a result of this rush-job, there seem to be numerous irregularities in the process. Some have been already flagged up in the successful legal challenges to the Spanish flight on 27 August. The detention and deportation of boat-crossers may well be largely illegal, and is open to being challenged further on both sides of the Channel.
Here we recap a few particular issues:
The highly politicised nature of the expulsion process for small boat crossers means they are being denied access to a fair asylum procedure by the Home Office.

The deportees include people who are victims of torture and of trafficking, as well as under-aged minors.

People are being detained, rushed through screening interviews, and "Dublined" without access to legal advice and necessary information.

In order to avoid considering asylum requests, Britain is applying Dublin III often just using flimsy circumstantial evidence – and France is accepting these requests, perhaps as a result of recent negotiations and financial arrangements.

Many deportees have family ties in the UK – but the primary Dublin III criterion of 'family unity' is ignored.

In accepting Dublin III requests France is taking legal responsibility for people's asylum claims. But in fact it has denied people the chance to claim asylum, instead immediately issuing expulsion papers.

These expulsion papers ('Order to quit France' and 'Ban from returning to France' or 'OQTF' and 'IRTF') are issued with only 48 hour appeal windows. This is completely inadequate to ensure a fair procedure – even more so for traumatised people who have just endured detention and deportation, then been dumped in the middle of nowhere in a country where they have no contacts and do not speak the language.

This completely invalidates the Home Office's argument that the people it deports will be able to access a fair asylum procedure in France.