Submitted anonymously to Autonomy News
May Day, International Worker's Day, is a day of struggle. It was established out of the struggle to free Chicago anarchists, arrested following the armed defence of a workers' strike for the eight-hour day in May 1886. Four anarchists were hanged for it, and one more robbed the hangman with a bomb. From the moment the hangman's rope was set around their necks on an autumn's day in 1887, this day has been commemorated as a day of revolt by anarchists and anti-capitalists around the world. For, as has been proven time and again, the only dead movements are the movements that forget their dead.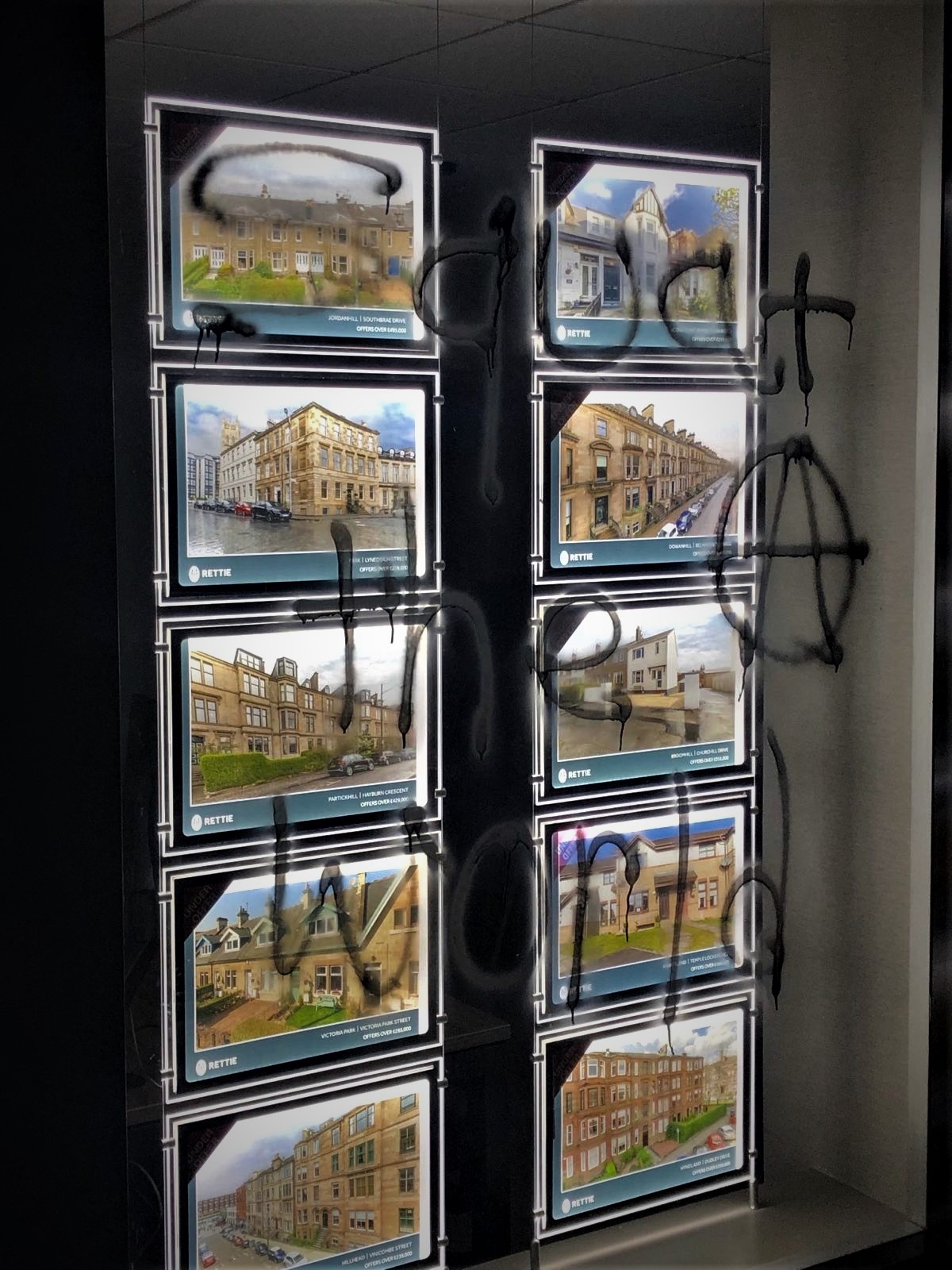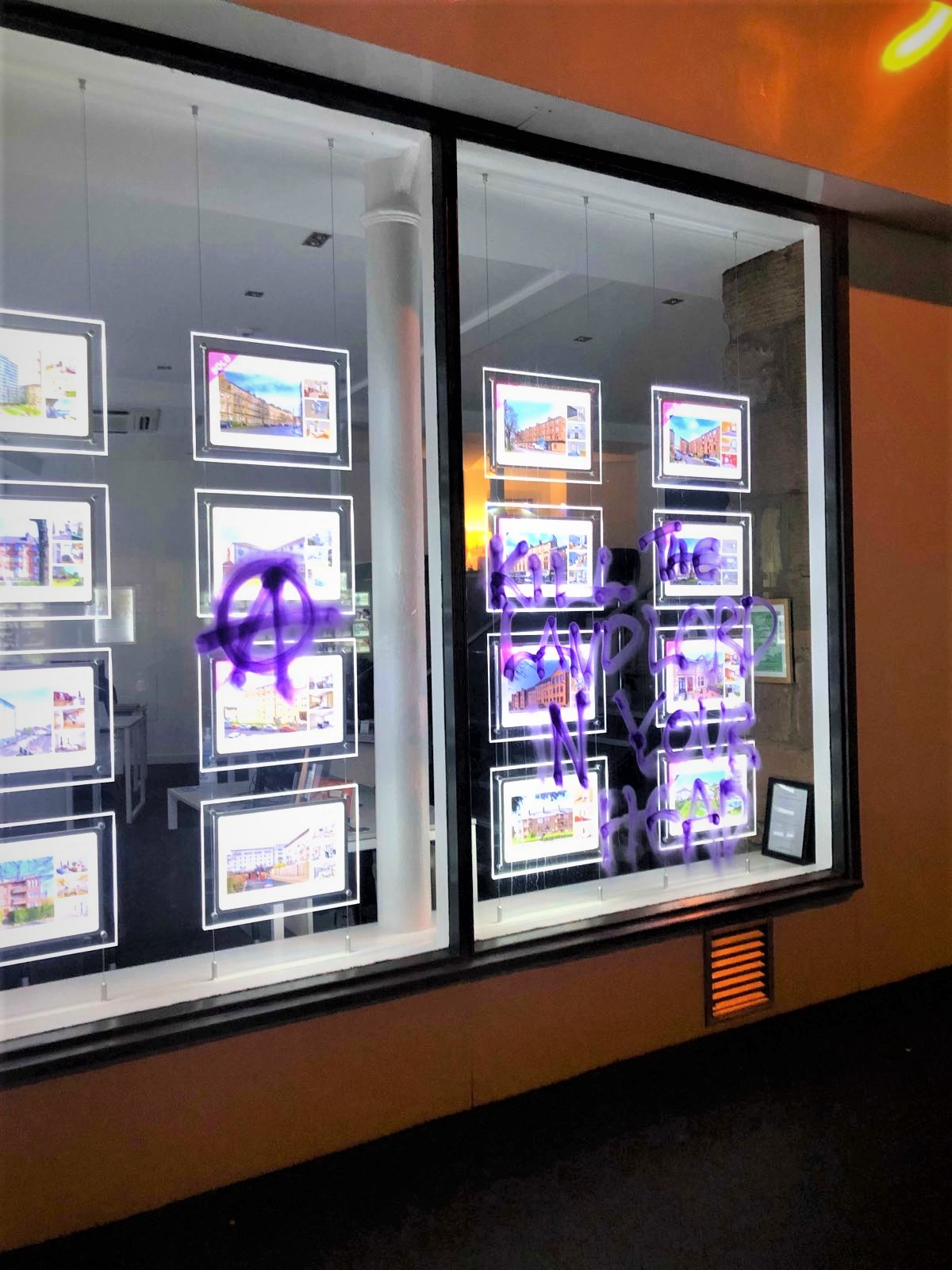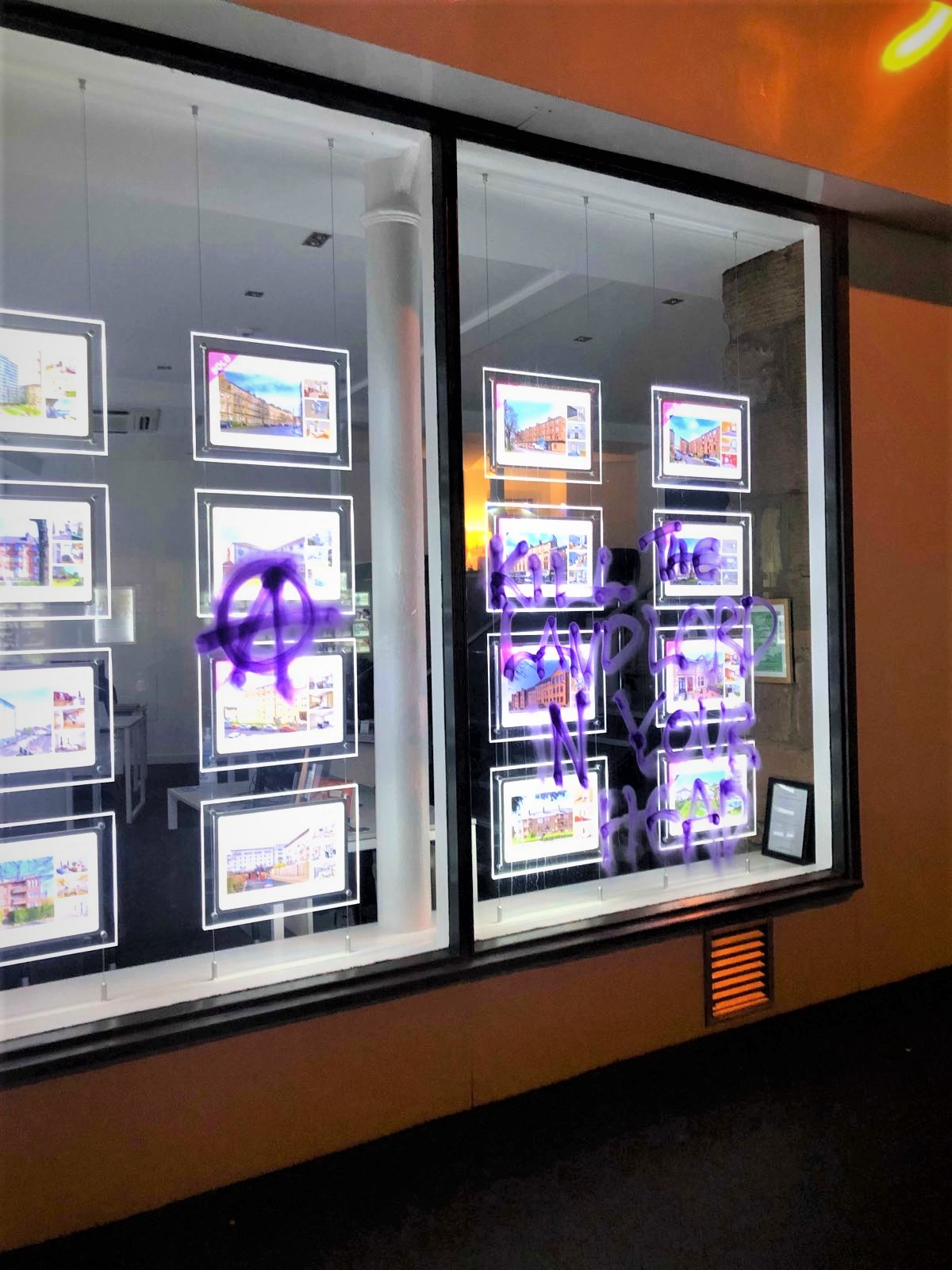 Today, we find ourselves in the midst of a so-called "cost of living crisis". We have lost count of the unending capitalist crises we have lived through in the past few years; market crashes, wars and pandemics. This one takes the form of a direct attack on the most exploited within society, as the cost of our most basic nessecities (housing, energy, water and food, among others) skyrockets. Once again, we are the ones expected to bear the brunt of their crisis, to sacrifice ourselves at the altar of profit for crumbs.
Thus, on the 1st of May 2022, 136 years after the Haymarket affair, we chose not to join the yearly demonstration of the decaying left, where the same people march through the same roads, shouting the same chants, a slight bit weaker each time. Instead, we chose life, joy and action over mere survival, returning to a miniscule extent the harm caused to our communities by defacing the facades of the following targets on Byres Road, in the West End of Glasgow:
    – Pacitti Jones
    – Clyde Property
    – Rettie & Co.
    – Pattison & Co.
THE DAY WILL COME WHEN OUR SILENCE WILL BE MORE POWERFUL THAN THE VOICES YOU STRANGLE TODAY
Acta Non Verba – For the Uncompromising Struggle Against State & Capital